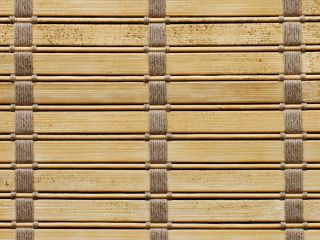 Welcome to Bay Area Motorized Blinds, your premier destination for exquisite woven wood blinds that seamlessly blend aesthetics with functionality. Our expert team takes pride in offering an extensive range of woven wood blinds, coupled with top-notch installation services and invaluable advice to elevate your interior design.
Why Choose Woven Wood Blinds?
Embrace the warmth and organic charm of woven wood blinds, a timeless choice that effortlessly complements any decor. Unlike conventional window treatments, our woven wood blinds offer a unique blend of elegance and functionality. Here's why they stand out:
Natural Elegance: Crafted from sustainable materials, our woven wood blinds bring the beauty of nature indoors, adding a touch of organic elegance to your space.
Versatility: From woven wood shades to Roman blinds, we offer a diverse selection to suit your style and preference, ensuring a perfect fit for both residential and commercial spaces.
Motorization Expertise: Elevate your living experience with our motorization services. We exclusively use top-tier brands such as Somfy and Lutron to automate your woven wood blinds, providing convenience and modern flair.
Free Consultation and Installation: Our team goes the extra mile to make your experience seamless. Enjoy a complimentary consultation, expert advice on choosing the right blinds, and flawless installation services.
Benefits of Woven Wood Blinds vs. Other Window Treatments
Discover the advantages of woven wood blinds compared to traditional window treatments:
Energy Efficiency: Woven wood blinds provide excellent insulation, helping regulate indoor temperature and reduce energy costs.
Timeless Appeal: Unlike trends that come and go, the timeless appeal of woven wood blinds ensures enduring style that transcends changing fashions.
Customization Options: Tailor your blinds to perfection with our range of customization options, allowing you to create a truly unique and personalized look for your space.
Free Consultation and Installation in Oakland
Enhance your space with the beauty of woven wood blinds. Our Oakland-based team offers free consultations, expert installation services, and invaluable insights to help you choose the perfect window treatments. Whether you're revamping a residential haven or a commercial space, indoors or outdoors, we have you covered.
Visit our showroom or contact us today to schedule your free consultation and explore the world of woven wood blinds with Bay Area Motorized Blinds.